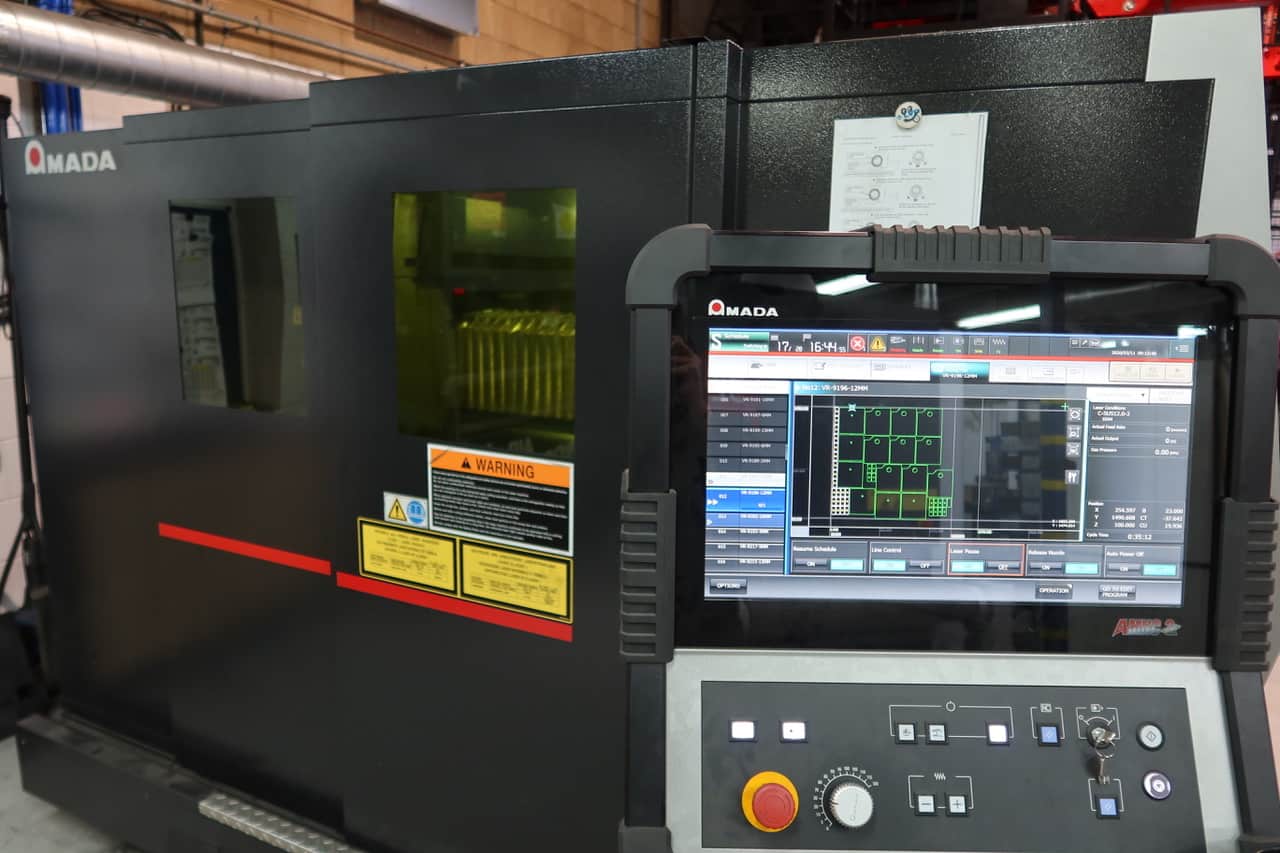 De Marchi Engineering have recently invested in a second AMADA ENSIS-AJ 9 kW Fibre Laser machining which enables us to offer considerably increased production capacity. The 9kW version utilise AMADA's auto collimation system, for unrivalled laser beam spot control. Combined with AMADA's original Variable Beam Control technology to adjust the laser mode, this system can process different materials and thicknesses with a single cutting lens. The quality and processing speeds for medium to thick materials, as well as very high-speed piercing, make the ENSIS-AJ the perfect machine for cost effective sheet metal laser cutting.
The Amada ENSIS-AJ 9 kW Fibre Laser has a maximum working area of 3.0mtrs x 1.5mtrs.
Up to 25mm Stainless Steel.
Up to 25mm Mild Steel.
Up to 25mm Aluminium.
Back to News